Crawl Space Repair, Basement Waterproofing and Foundation Repair in Delaware and Maryland
Serving Delmarva Peninsula: Wilmington, Dover, Salisbury, Ocean City and surrounding areas!
DryZone, LLC is a wet basement, crawl space and foundation repair contractor that proudly serves Delaware and the Maryland eastern shore.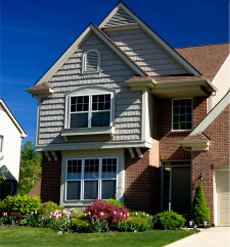 Create a dry basement or crawl space for a healthy home.
We offer FREE Written Estimates and Inspections
Savings of Up to 50% Over Other Moisture Control Methods
Fast, Professional Installation and Repairs
Dirt and Concrete Foundation and Crawl Space Solutions
Transferable, Lifetime Warranty for Waterproofing Systems
Basement Waterproofing for Unfinished and Finished Basements
Crawl Space Encapsulation and Moisture Barrier installation for energy-efficiency
Expert Foundation Repair & Structurally Engineered Solutions
FREE Written Estimates and Inspections
Do you have a Flooded, Wet, Damp Basement you'd like to reclaim?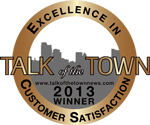 DryZone is once again honored to receive high praise from the Talk of the Town, with a perfect score of 5 out of 5! read more
If you have a wet basement or problems with a wet, damp or humid crawl space, we can create a custom solution for you!
You do not have to fight leaking, flooding basements on your own. Basements might flood for a variety of reasons, including flooding through wall cracks, through leaky basement windows, or from many other points. The solution to a flooded basement depends entirely on what's causing the flood in the first place. Dry Zone LLC are certified waterproofers who can help identify the cause of the flooding and offer the most effective solution.
Our specialists are trained to turn wet, damp, moldy spaces into dry useable space. We specialize in dirt crawl space repair with the patented CleanSpace Crawl Space Encapsulation System. We also offer award-winning French Drain systems, SaniDry dehumidifiers, and Zoeller Sump Pumps to keep your basement and crawl space dry - all the time!
DryZone provides innovative Foundation Repair and Basement Waterproofing products.
We are proud to offer the following benefits to our customers:
Waterproofing solutions keep away moisture and mold from the basement of your home. We make wet basements a thing of the past!

The basement should be protected to avoid these problems in the future.

We will provide you with an air-dried basement for your house so that you can use it for storage space or living space.

With our latest concrete lifting techniques we can improve soil strength and stability, combat settling and fill voids with our injection methods.

We at DryZone, LLC provide basement encapsulation services for homeowners in the state of Indiana.

We install only the best sump pump systems available to help protect your basement against power failures, torrential rainfall, and much more!
---
Smart Vents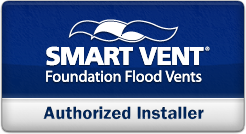 During a flood, it's better to equalize water pressure than to fight it. Flood vents can help avoid severe foundation damage by allowing flood waters to pass through foundation walls rather than pounding against them. Smart Vent Flood Vents perform this task flawlessly, proving a clog-free opening that allows floodwater to flow in and out.
Foundation Repair

Cracking, Bowing or Buckling walls? Our on staff structural repair specialists provide effective foundation repair solutions.
We are certified dealers of Foundation Supportworks products and services, with engineered and long-lasting structural repair products and services.
Looking for a price? Get a no cost, no obligation free estimate.